About Wirefly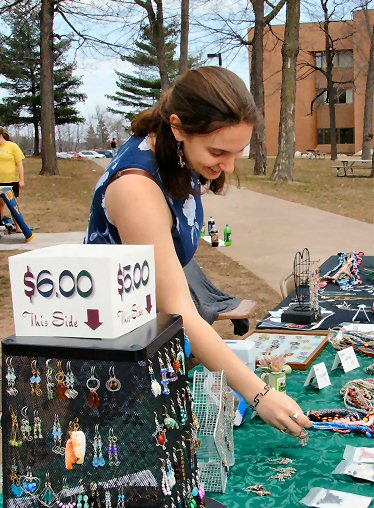 Wirefly is a compendium of eclectic jewelry, as you can see, spearheaded by talented artist Rebecca Rudaski. Officially founded in 2008, Wirefly Jewelry complies a plethora of techniques that Rebecca has acquired during her many years experience making jewelry.
So what's her favorite type? "Whatever I'm currently working on! I get into streaks where I'll make a variety of wire earrings or a lot of hemp necklaces and just create from there."
Wirefly Jewelry makes physical, off-line appearances in the Chicagoland area or in the Keweenaw Peninsula in Upper Michigan. To find out where you can see us firsthand, check the front page for craft listings.